If there's one thing any fantasy owner hates, it's uncertainty, whether It be uncertainty about playing time, being able to duplicate last years performance, or the need for a breakout campaign, uncertainty can kill your best laid plans, and your ultimate goal of a fantasy championship. So waht I want to do for you is highlight 5 players who I feel who so much uncertainty around them, that there's no way I can advise taking them anywhere near their ADP.
When drafting, I try to draft to a specific total number for each scoring category. 200 home runs, 3.5-3.6 ERA, or 1000Ks- bench mark numbers that tend to get you in a winning position in each scoring category. In order to get an accurate idea of those values, I have to draft players I can trust to reach their projected numbers.
Some players are easier to trust than others. Edwin Encarnacion is a great example of a player you can trust. Let's take a look at his last 5 seasons:
| | | | | |
| --- | --- | --- | --- | --- |
| Year | HRs | RBI | AVG | OBP |
| 2012 | 42 | 110 | .280 | .384 |
| 2013 | 36 | 104 | .272 | .370 |
| 2014 | 34 | 94 | .268 | .354 |
| 2015 | 39 | 111 | .277 | .372 |
| 2016 | 34 | 127 | .263 | .357 |
Edwin has been a lock for 35+ HRs, 100 RBIs, .275 AVG, .360 OBP for 5 years. These are the type of players I can build around because I feel confident in their projection.
On the flip side of this coin are players who I don't trust. I'm not saying they are bad players, nor am I saying they won't perform to their projections. I will avoid these guys because I can't project their production with confidence, for one reason or another. Let's take a look at who I won't be drafting: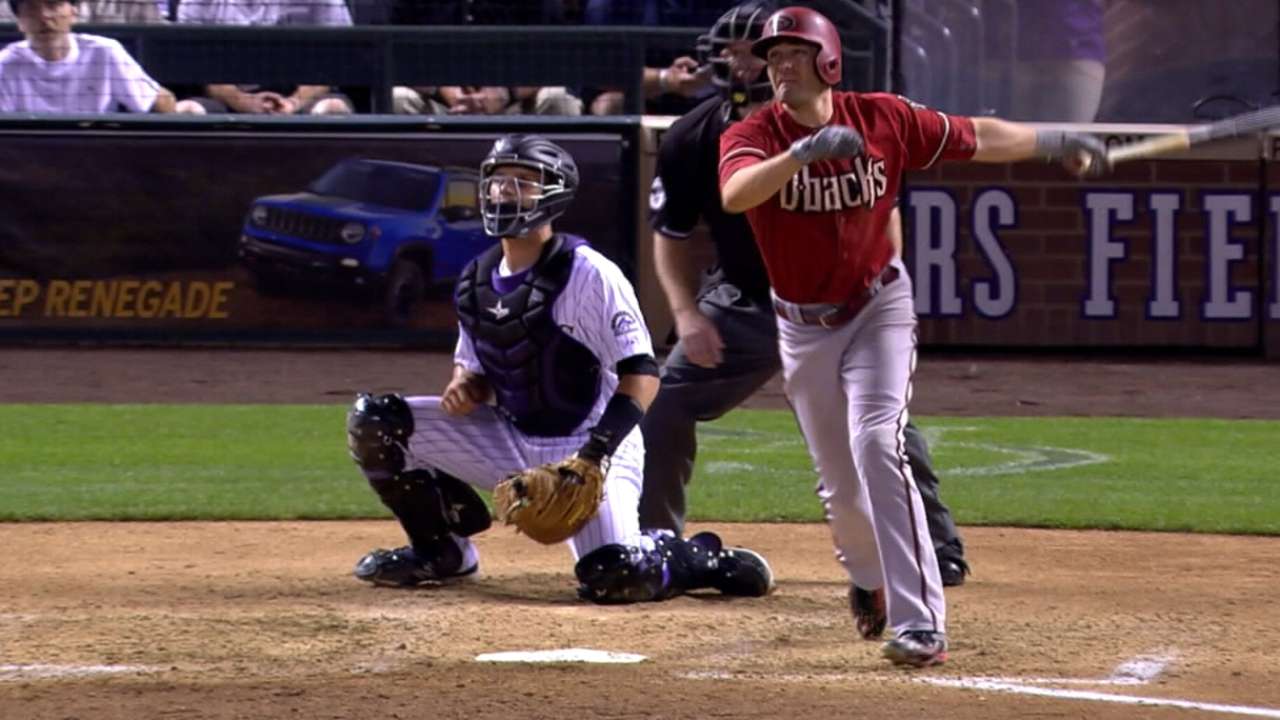 AJ Pollock – Arizona Diamondbacks – ADP 32
AJ Pollock was a trendy Top 20 pick last year after a masterful 2015. He hit 20 home runs, stole 39 bases and batted .315 while carrying a .367 OBP. It was a fantastic all around season, and looked like Pollock's breakout had finally occurred. I had my doubts about his ADP last year, and he promptly went out and fractured his elbow to end his season in April.
Now in 2017, as he tries to come back from his injury, I'm supposed to believe in his 2015 numbers being close to repeatable? Not happening. At least, not at pick 32. Being drafted in the Top 40 overall, I have a hard time being able to project any stats being realistic for Pollock. Will he stay healthy? Will he get to 20/20 again? The price is too high for this many unknowns.
Charlie Blackmon – Colorado Rockies – ADP 12
This may generate some hate in the community at-large, but I don't know what I'm getting when I draft Charlie Blackmon. Is he the guy who stole 43 bases and hit 17 home runs in 2015? Or is he the guy who hit 29 home runs and stole 17 bases last season?Is he the .285 hitter he's been in his first 5 seasons in the bigs, or is his breakout last season to be believed?
For a guy being drafted at pick 12… I need more confidence. This is the tail end of the first round, and this is where your picks should be rock solid. Do I think Blackmon  will have a fine season and end up a Top 40 or even even Top 20 player again? Yes. Will he help your team and be better than most outfielders. Sure, but I don't know what I'm going to get from him.
So for that reason, I'm taking a hard pass on Blackmon. There are plenty of options around pick 12 that would be much safer bet.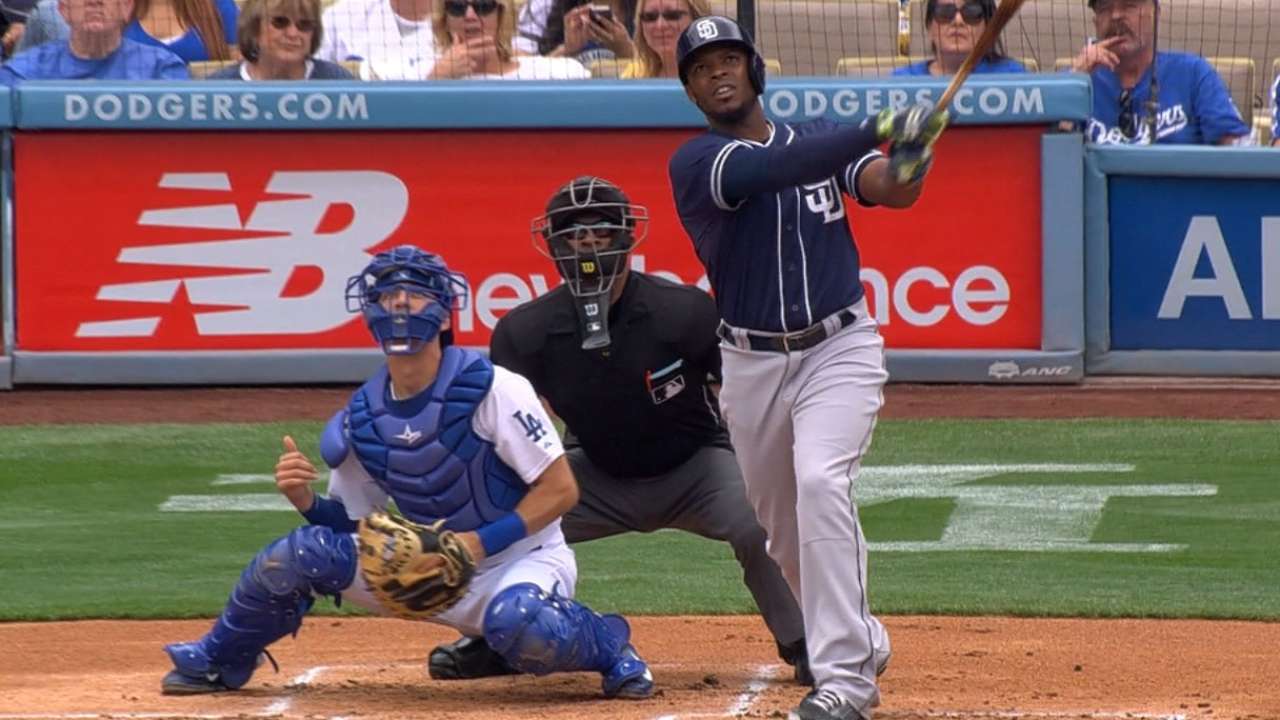 Justin Upton – Detroit Tigers – ADP 60
Upton has been trending down for a few years as he's been passed from team to team. Atlanta in 2014, San Diego in 2015, and Detroit in 2016. His average and on-base % have dropped with each move. Last season he was languishing before he found his power stroke in the 2nd half of the season. 22 of his 31 home runs came post all-star break.
Upton has been hard to peg for some time. Since his time as the #1 prospect in Arizona back in 2007 & 2008, his production has been all over the map. For all the dreaming on his 5-tool potential, he's only had one season of 20/20 production, and only 2 seasons of more than 20 stolen bases. Now in his age 29 season he looks like he's all but gone away from stealing bases. Power and RBI seem to be his only real offering left for fantasy owners.
He's currently being drafted around pick 60 overall. If I'm going to invest in a homer-heavy outfielder with a poor average, Chris Davis or Mark Trumbo seem like better value to me. I'll watch Upton's season from afar.
Billy Hamilton – Cincinnati Reds – ADP 87
If you've followed me at all, or read any of my articles here on TFR then you know I have a hate/hate relationship with Billy Hamilton. Of course, his speed is amazing, obviously I see his potential to steal 100 bases as he did in the minors, yes I realize how fun he is to watch, but I also realize how badly starting Billy Hamilton each day on your fantasy team can punish your stats.
Every offensive stat, save SBs, is below replacement average value. Any starting MLB player would have a more positive effect on your stats than Hamilton, except for in the SBs column.
As I said, I've written ad nauseam about not drafting Hamilton, or not drafting speed-only. If I haven't gotten my point across to you by now and you still draft Billy Hamilton you're either the biggest Reds fan I've ever, or Billy Hamilton himself. In case it's the latter, HEY BILLY! 
Rich Hill – LA Dodgers – ADP 114
Ahhhh, old lefty. As a Cubs fan I remember Rich Hill buckling knees with his nasty 12-6 curveball circa 2008. He had one season in 2009 with Baltimore in which he started 13 games, but hasn't started a game since.
Fast-forward 7 years, and we had a comeback story on our hands in 2016, Hill looked like he turned the clock back. He was snapping off curve after curve to batters who could do nothing but wave at it while it went by. Starting 20 games for the first time since 2007, Hill went 12-5 with a 2.39 ERA , a 0.99 WHIP, and a nifty 10.5 K/9 propped up by his 33BBs/129Ks.
Now this is a story I want to believe in. I hope Hill can keep it going, but his season was slowed down by blisters in 2016, a common problem that Hill has had his entire career. Couple that with his age 37 season, and this is a guy I won't draft at his current ADP of 114. Plenty of young and emerging pitching talent with much higher upside. I'd look elsewhere.
Hopefully this list gives you an idea of the type of player you should avoid. I'm not saying they're bad or that they're not going to produce. I'm saying I can't trust them and I can't project them with certainty.
Uncertainty can kill your team. So be smart and draft players with track records you can trust. Save the big risks for the other players.
Love the article? Think it's utter garbage? Let's talk it over @TheMayor_FBB