Here we are, just days away from the greatest day of the year, in my opinion. Opening day! Where every team starts back at square one, and dreams of October are still alive for each and every team. Opening day also serves as the official green flag for everyone's fantasy leagues.
I will start with the caveat: Spring Training stats mean nothing. Less than nothing. I can't tell you how many times someone has looked great in the spring and plays terribly once the season starts. We don't base things off Spring Training numbers, but they can confirm suspicions we have about a player. They can also give you an idea of which way that player is trending based on the clubhouse talk given from their managers and GMs. So let's take one more quick look at a few players who have been trending up or down since spring training started.
3 UP!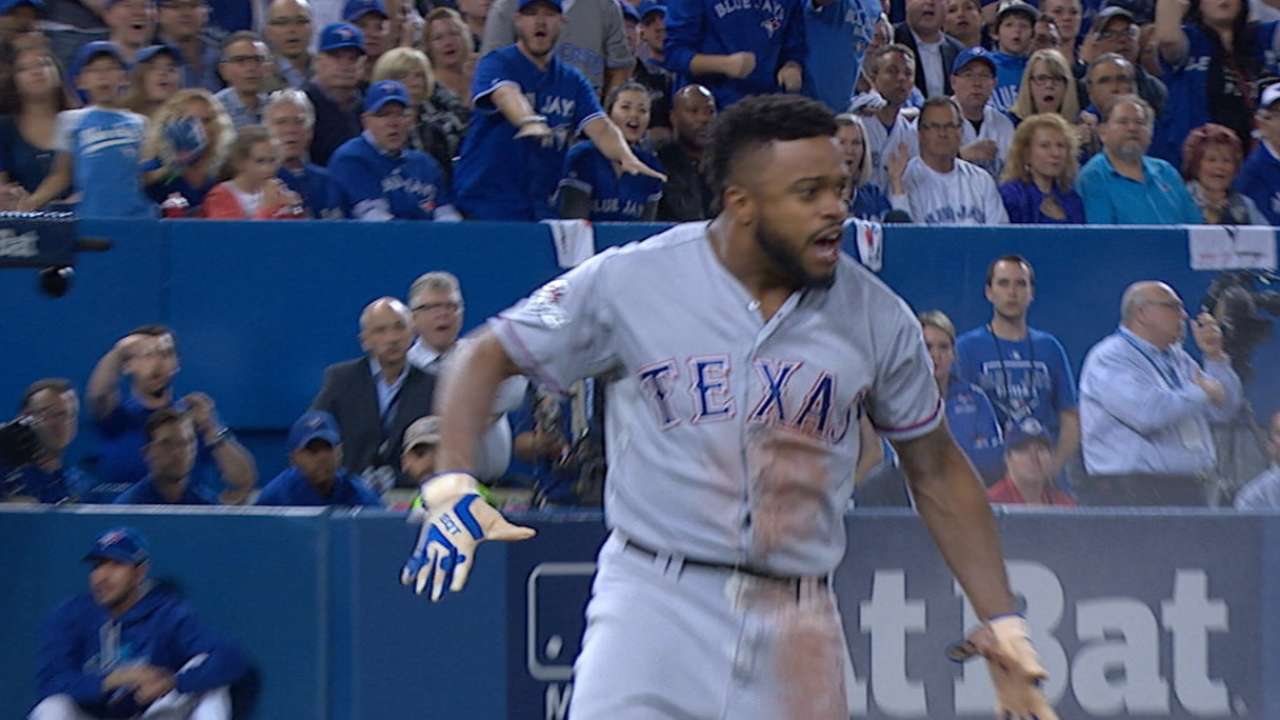 Delino Deshields Jr – Texas Rangers
Man, Delino burned me BAD last year. I was a true believer in his lead-off ability. In 2015 he had just under 500 plate appearances that resulted in 83 runs, and 25 stolen bases. He was a hot commodity coming into 2016 with the prospect of a full season of at-bats in the lead-off position for a high-scoring team. I bit hard, and so did some of you, I'm sure.
Well, Delino was a disappointment. He sputtered out of the gate, and by May was sent down to Triple A, not to be heard from again until September call ups. Fast forward to the 2017 season, and the 24 year old is doing his best to become fantasy-relevant once again!
In 57 spring at-bats, DeShields put up a .316/.451/.351 triple slash that looked legit. At the time of writing, he is leading all spring training participants in Stolen Bases (12) AND Walks (14). He's reached base 11 of his last 16 plate appearances, and has walked to lead-off the first inning in 4 of the 5 games he's started. He stole 2nd base on 3 of those 4 occasions.
With Carlos Gomez sidelined with an injury, Rangers GM Jon Daniels has said he expects to see DeShields start the season as their lead-off hitter. This is a great opportunity to buy-low on a guy who is making the most of his 2nd chance.
Greg Bird – New York Yankees
I, for one, wasn't really buying into the hype. First basemen haven't been good in a Yankee uniform since Tino Martinez circa 2001. Prospect after prospect, and free agent after free agent they had yet to find a piece that can stick at first. Enter Greg Bird. The heir-apparent. In 46 games last year, Bird managed 11 home runs with a respectable .261 average. He flew a bit under the radar due to the otherworldly 2nd half of the other amazing Yankee rookie, Gary Sanchez.
Much to my surprise, Bird has been tearing the cover off the ball this spring. In 49 at-bats Bird has launched 7 home runs (good for 2nd overall behind demi-god Bryce Harper) and 7 doubles. Not only is the power still real, but he's starting to strikeout less and walk more (9BBs/10Ks) which is boosting his slash line.
As of this writing, Birds triple slash is a blistering .429/.517/1.041…which is unbelievable. His 1.041 slugging percentage is .170 points higher than next player (.870). Bird is seeing and hitting the ball…and when he's hitting it, he's hitting it HARD. Couple that with the fact that he should see ample at-bats for the Yankees this season and he is most certainly a player who is trending upwards in drafts.
Note- Not that this plays into my decision to draft him or not, but his hairless cat is the grandson of Mr. Bigglesworth from Austin Powers. Which is shagadelic, baby.
Masahiro Tanaka – New York Yankees
I wanted to write about Vincent Velasquez here, but then Tanaka spun ANOTHER gem this week and I felt he's been too damn good not to talk about.
Tanaka is the Yankees ace. He's not going to surprise anyone by doing extremely well, but he has been lights out so far in spring. Let's just let the numbers do the talking:
| | | | | | | |
| --- | --- | --- | --- | --- | --- | --- |
| Wins | Losses | BB/K | Opp Avg | HRs Allowed | ERA | WHIP |
| 3 | 1 | 5/28 | .115 | 0 | 0.38 | 0.59 |
Allow me to provide some perspective on those numbers. His ERA is, by far, tops in Spring Training. How far? Well, Kyle Kendrick has the #3 overall ERA at 2.17. Kyle Gibson is at #2 with a sterling 1.59 ERA. Tanaka is more than a full run under Gibson. Holy freaking moly, Batman. He's been untouchable so far in spring. I'm not saying he's going to keep this up all season long, but am I buying? Yes. Yes I am.
Tanaka is currently the 18th pitcher coming off the draft board, even after closers Kenley Jansen and Aroldis Champman. Other pitchers with ADPs near him are Gerrit Cole, Julio Teheran, Carlos Carrasco, and Carlos Martinez. I would feel comfortable moving him up a few slots after his performance and precision this spring into the Jon Lester/Jake Arrieta-area near 40th overall.
3 DOWN!
Julio Urias – Los Angeles Dodgers
Poor Julio. He was just told he'd be starting the season in Triple A instead of with the big league club. It's unfortunate because he looked like he belong when he pitched here last season to the tune of a 5-2 record with a 3.39 ERA.
The Dodgers have a lot of pitching options available to them. Clayton Kershaw, Kenta Maeda, and Rich Hill are all locks for 1 thru 3. The last two spots are up for grabs between Brandon McCarthy, Hyun-jin Ryu and Alex Wood…leaving no place for the gifted youngster.
While I'd expect to see Urias in the majors sooner rather than later, barring injury, he's no longer draft-worthy in most 10-12 team leagues.
Ian Desmond – Colorado Rockies
Desmond parlayed a renaissance year with the Rangers into a 5 year/70 million dollar contract with the Rockies to man 1st base. He was hit in the hand at the beginning of Cactus League play and is now looking at surgery to repair the broken bone in his hand. Speculation puts his return anywhere from 4-6 weeks to 6-10 weeks. At this point, who knows.
A trendy Top 40 pick a the outset of the preseason, it's tough to gauge how far Desmond will fall. He's a player with multi-category juice (22HRs/21SBs in 2016) so he will be in high demand, but when do you draft him? Top 100? How much is half a season of Ian Desmond worth?
With all these questions, and no real answers in sight, I'm staying clear of Desmond on draft day. Unless he falls into my lap well outside the top 100, I won't own him anywhere.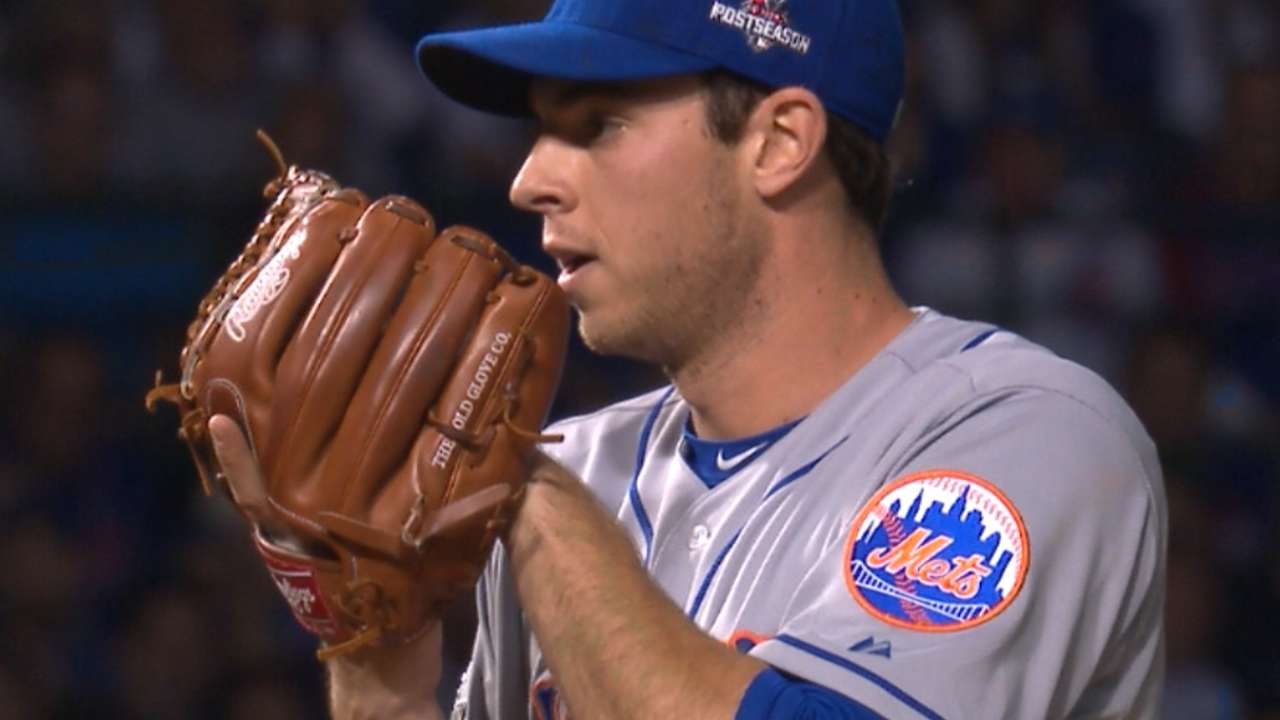 Steven Matz – New York Mets
I'll say this right now- Steven Matz has ace-stuff from the left-hand side of the plate. The kid is good. Real good. But can he stay healthy? That's the concern we hear over and over.
Currently rated as the 36th best starting pitcher by our staff here at TFR, Matz dealt with elbow spurs and inflammation in the 2nd half of the season in 2016. It was so bad that he ended up only making 6 starts for the entire 2nd half versus 16 in the 1st half. Many were hoping the shutdown would cure what ailed him and he'd be ready to go this spring.
Not. So. Much. Matz has experienced elbow discomfort after just a few innings and was shut down. He's scheduled to take long toss later this week and could be ready as early as mid-April, but I'm doubting it. He's already been ruled off the Opening Day roster. If Matz, who is still only 23 and part of a fantastic core of great young pitchers for the Mets, is experiencing any issues he will probably not be rushed back to the mound. I don't envision the Mets risking the future of this kid's arm for the 2017 season.
Do I want to own Matz when he's pitching and healthy? Hell. Yes. Do I want to struggle through another season where he only pitches twice a month? No thank you. I'll look for value elsewhere.
This should be my last article before opening day, so I hope some of our coverage here at TFR was able to help you in your drafts! I can't wait to get started discussing and debating the fantastic world of fantasy baseball with all of you this season. I look forward to it. Everyone get your favorite teams gear on and lets get ready for opening day! PLAY BALL!!!!!!
Love it? Hate it? Wanna fight about it? @TheMayor_FBB